Higher standards. Healthier pets.
Del Norte Animal Clinic
has been an AAHA-accredited veterinary practice since 1968, bringing lifelong wellness to the cats and dogs of Albuquerque, NM and the surrounding area.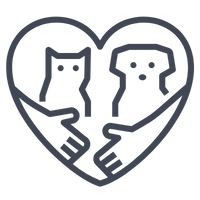 Pet Wellness
We acknowledge the unique needs of your pet and tailor a wellness plan just for them.
Pet Dentistry
Our team is skilled in performing oral exams, cleanings, and extractions as needed.
Pet Radiology
Our advanced imaging techniques allow for an accurate diagnosis of a range of conditions.
Spays & Neuters
Our surgery protocols were developed with the safety and comfort of your pet in mind.
Proudly accredited by the AAHA
Del Norte Animal Clinic is very proud of the fact that we have been an accredited AAHA member since 1968. Only 12-15% of the small animal facilities in North America can claim the distinction. Unlike human hospitals, not all animal hospitals are required to be accredited.
Read more…
The story behind
Del Norte Animal Clinic
Get to know the history of our hospital and how we got to where we are today.
1965Bob Parker, DVM built the original Del Norte Animal Clinic.
1981Jeff Livingstone, DVM joined the staff.
1985Dr. Livingstone bought the practice when Dr. Parker retired.
2007Dr. Livingstone built the modern, comprehensive hospital where we currently reside.
2018Dr. Livingstone hired Dr. Williams to be a part of our team.
2019Dr. Sehrt joined the team.
2021Dr. Kern joined the team.
Your Albuquerque, NM veterinary team
We strive to deliver services in a compassionate, caring, and sensitive manner, never losing sight of the needs of our patients and their families.
"We have taken our kitties to Dr. Livingston for about 20 years and love him. Recently, we have seen Dr. Sehrt. Dr. Sehrt was very professional, helpful, and compassionate. Definitely recommend."
"We have been taking our pets to Del Norte for over 20 years. Dr. Livingstone has become more like family to us than just our vet. We have also seen the other vets that are currently working there. Dr. Williams is turning out to be just as special of a vet as Livingstone. The staff is very friendly and helpful also. You can't go wrong taking your pets here."